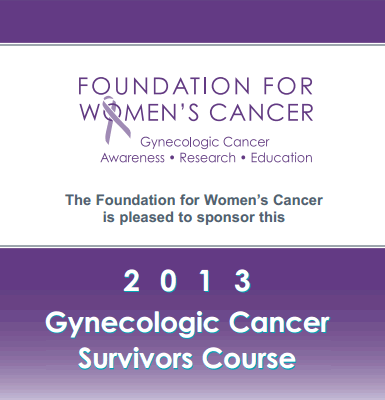 The Foundation for Women's Cancer is pleased to offer this Free course for all cancer survivors, friends, family members and others who are interested in hearing from the leading U.S. experts in gynecologic cancer research.
We're sorry, but due to space limitations, registration for this course has been closed. We can't accommodate any further registrations at this time.
You may call 312-578-1439 and ask to be put on the wait list. Or send us an email via our CONTACT page.
Thank you for your interest! We are committed to providing awareness and education about GYN cancers and survivor courses like this one!
Location:
Crowne Plaza Midtown 109 W. International Airport Rd Anchorage, AK 99518
Course Schedule:
Saturday, February 2, 2013
8:00 a.m. – 9:00 a.m. Registration
9:00 a.m. – 4:00 p.m. Course
Lunch will be served.