Let Every Woman Know is a non-profit run entirely by volunteers, many of whom have been touched by gynecologic cancers. Survivors, family members and friends; physicians and medical professionals; cancer support professionals and compassionate community members are all part of the volunteer team.
Click Here to get involved today!
Thanks to this year's wonderful volunteers. Let Every Woman Know Alaska wouldn't work with out you!
Let Every Woman Know Alaska Volunteers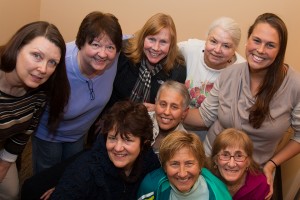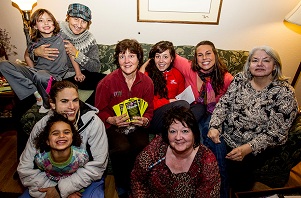 Joanie Hope
Mary Rita Ely
Marsha Burns
Sierra Winegarner
George Stransky
Gwendolyn Carlson
Jean Craciun
Jeri Dreyer
Barb Earp
Deborah Forcht
Amanda Brannon
Tess Ely
Susanne Depietro
Carol Tillet
Shelley Romer
Joan Diamond
Marcia Harth
Mary Cavalier
Becky Hauser
Nicole Soiseth
Ryan Marlow
Marty Severin
Joseph Falcone
Amanda Valdez
Barb Wortman
Grace Renshaw
Angene Johnson
Erica Wilson
Emily Hughes
Ashley Arezou Minaei
Carla Cartagena De Jesus
Erin Cravez
Lily Peacock
Tyler Berliner