Join Let Every Woman Know-Alaska and Spark Media for a Music Video Shoot!
Saturday, July 29th at 8:00 am
Meet at the base of the tram at Alyeska Resort in Girdwood for several hours of filming
Weather dependent: we will notify by 6:30 am if the shoot gets rescheduled
We need as many people as possible to ride the tram to the top at Alyeska and be filmed coming down the trail expressing joy, tenacity, love and tears
These action shots will be used in music video "Any Mountain", an original song by Dr. Joanie Mayer Hope about the journey of ovarian cancer
Please bring water, snacks and good energy for this fun event
All are welcome: friends, family and children!

---

HPV Webinar: Presented by Dr. Melissa Hardesty August 11th Noon-1pm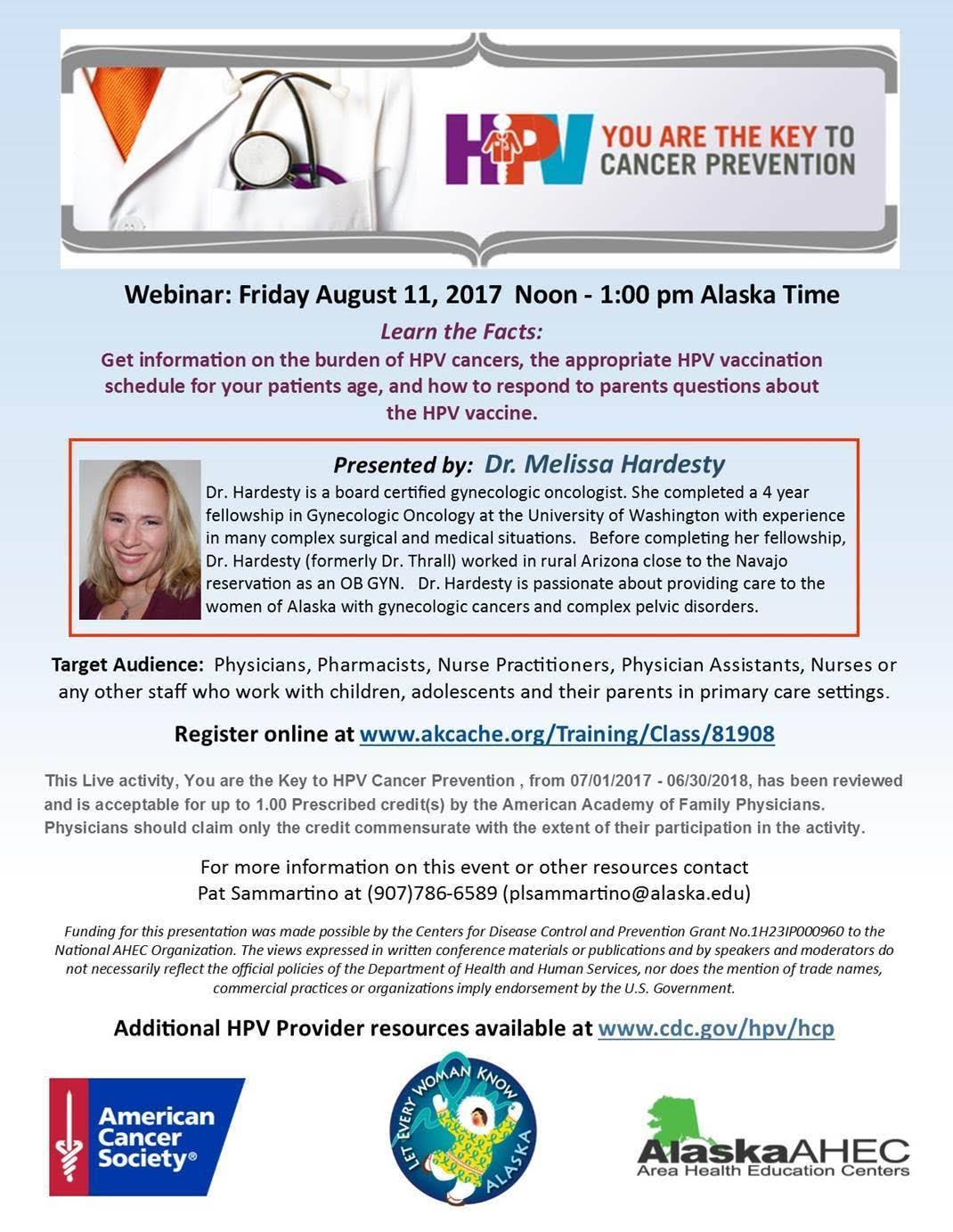 2017 Leading A Healthy Lifestyle Campaign
2017 Alyeska Climbathon Saturday / September 9th
Online registration opens July 1st http://akclimbathon.dojiggy.com
---
---
---
---
---
The 2017 annual LEWK Summer Retreat will be August 8,9 & 10. This retreat is free of charge to GYN cancer survivors and takes place at the Yukon Island Center off the coast of Homer, Alaska. If you are interested in applying, please see the attached retreat application brochure. Please let us know if you have questions at: leteverywomanknow@gmail.com
---
The 2017 2nd Annual LEWK Caregiver Retreat will be September 16th and 17th in Girdwood, Alaska. This retreat is free of charge for GYN cancer caregivers and will include a one night stay at The Carriage House, a float trip with Chugach Adventures and time for relaxation and sharing. We are currently taking applications, please see the attached retreat application and brochure for more details. Email leteverywomanknow@gmail.com with questions.