Past Event Archives:
Check out the archive page of the 10th annual Gynecologic Cancer Awareness & Arts of Healing Weekend! (February 4th-6th, 2022)
Watch the 2021 Gynecologic Cancer Education Course talks & panel discussions here: 2021 Gynecologic Cancer Education Course
Watch the 2021 Rhythm Heals Song Circle hosted by Emma Hill and featuring Nick Carpenter and Jamie Whiteman. Thank you to That Feeling Co for generously donating their space to make this live-streamed concert possible.
We were grateful to offer all of this year's weekend events free of charge. If you are able, please consider making a donation that will allow us to continue our mission of gynecologic cancer awareness, education, and support in Alaska in 2021.
The Annual Weekend
Each end of January/early February, Let Every Woman Know – Alaska hosts a widely publicized Awareness & Arts of Healing Weekend full of events geared towards awareness and support for women with gynecologic cancers.
From writing to singing to painting and drawing; all forms of art expression can be therapeutic. The weekend follows an "Arts of Healing" theme in which we recognize the positive effects art has on women coping with cancer and raise awareness through creative arts and community.
Photo Gallery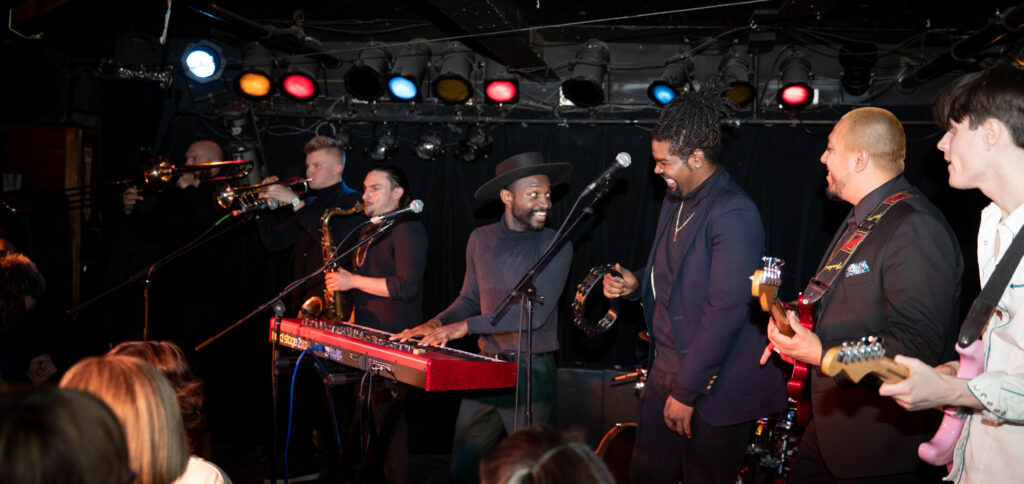 The 2020 Awareness & Arts of Healing weekend offered a free two-day Survivor Course featuring talks from nationally recognized gynecologic oncologists coming from all over the United States, CME provider lectures, support groups, experiential learning and breakout workshops for gynecologic cancer survivors, family and friends, doctors, caregivers and other members of the medical community. In addition, we kicked off the weekend with a Last Friday Art Showcase at the Georgia Blue Gallery featuring works by artists whose lives have been touched by cancer. On Saturday night we had the Rhythm Heals Benefit Concert at Koot's featuring dance performances by Underground Dance Company and the Tap Studio. Headliners vintage soul Motown band Joshy Soul & The Cool came up from Utah while local Hawaiian Reggae band H3 closed out the celebration.